Expunge of base rate dips the market by 2.58%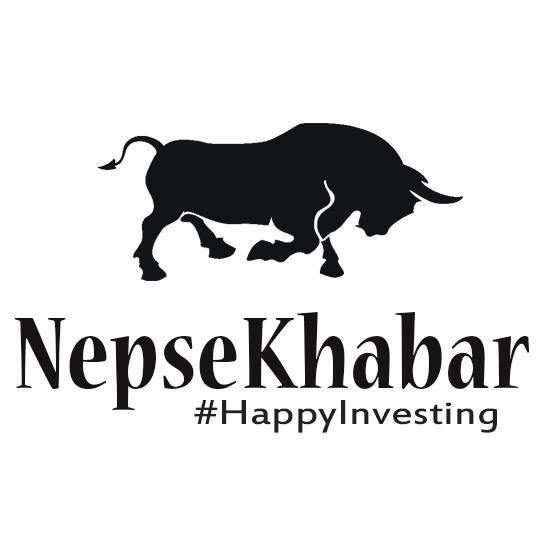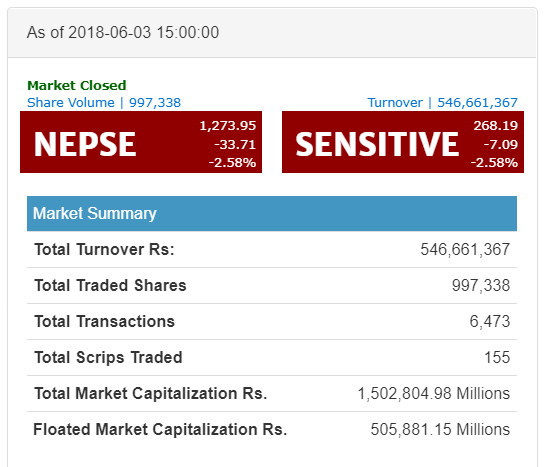 The detachment of the base price used for calculation of Capital gain tax on right and bonus has plunged NEPSE by 2.58%.
The base rate used to calculate the Capital gain tax on the bonus and right shares has been suppressed from today.
As per the provision in Income Tax Act 2058 Inland Revenue Department has directed NEPSE to charge the Capital gain tax on the basis of the Par value as the cost price of bonus and right shares from today.
Previously it was calculated considering the base rate published by the company after the price adjustment. Now the companies won't published the base rate rater the paid-up value (par value) will be considered for calculation of the Capital Gain Tax.
The NEPSE index has plummeted to 1273 from 1307 index. The market had lost approximate 1.8% within an hour of trade. The buyers try to lift the index but fails to do so and ended with a fall of 33.71 points.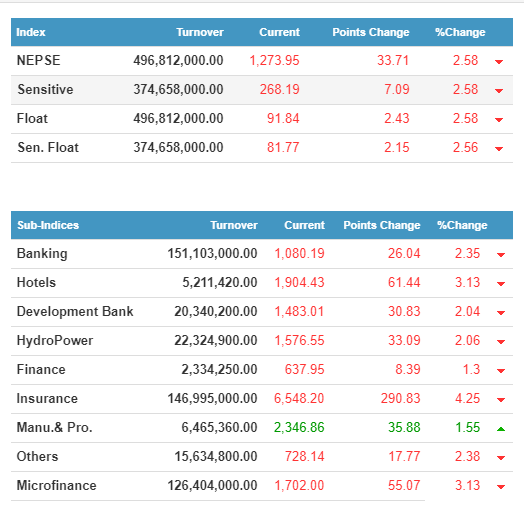 Among the sub-indices insurance sectors had lost the most 290.83 points followed by hotels sectors. The banking sectors dips by 26.04 points. Only the green sector was Manu.&Pro which increased to 35.88 points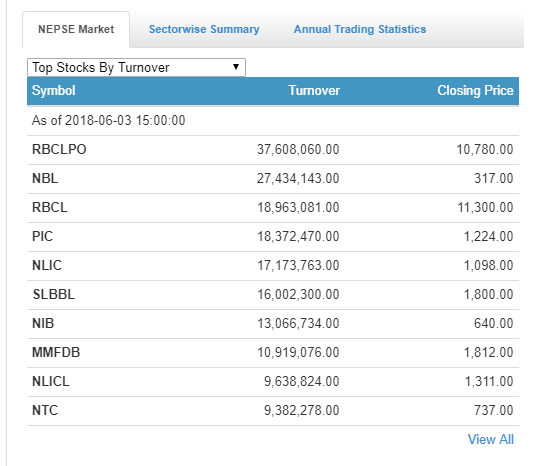 Among the traded companies RBCL promoter shares amounting to 3.7 crore were traded followed by NBL with 2.7 crore.
Unilever Nepal has gained 4.04%. Mega Bank continued its free fall recording the most i.e 9.07% followed by RBCL, JFL and IGI.